THE PARENT-INFANT COMMUNITY
four to eighteen months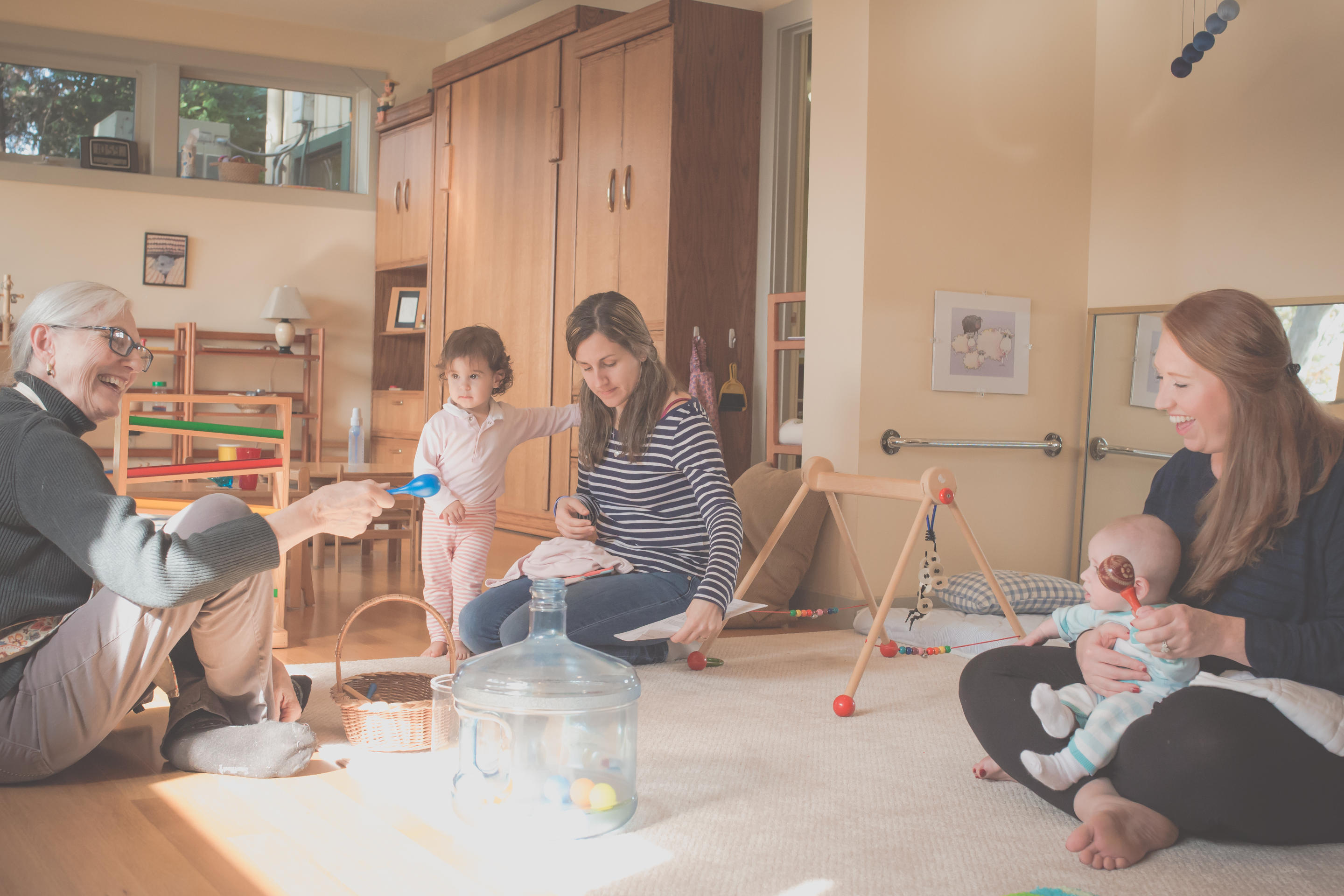 From the very beginning, Montessori encourages a child to explore the world around him. The Parent-Infant Community offers children an environment designed just for them that is an extension of life at home. This program, which parents attend with their children, provides an introduction to Montessori education and initiates the child's transition from the world of the family to a school community.
Mondays  ·  9:30 am to 11:00 am  (6 sessions)

THE TODDLER COMMUNITY
eighteen months to three years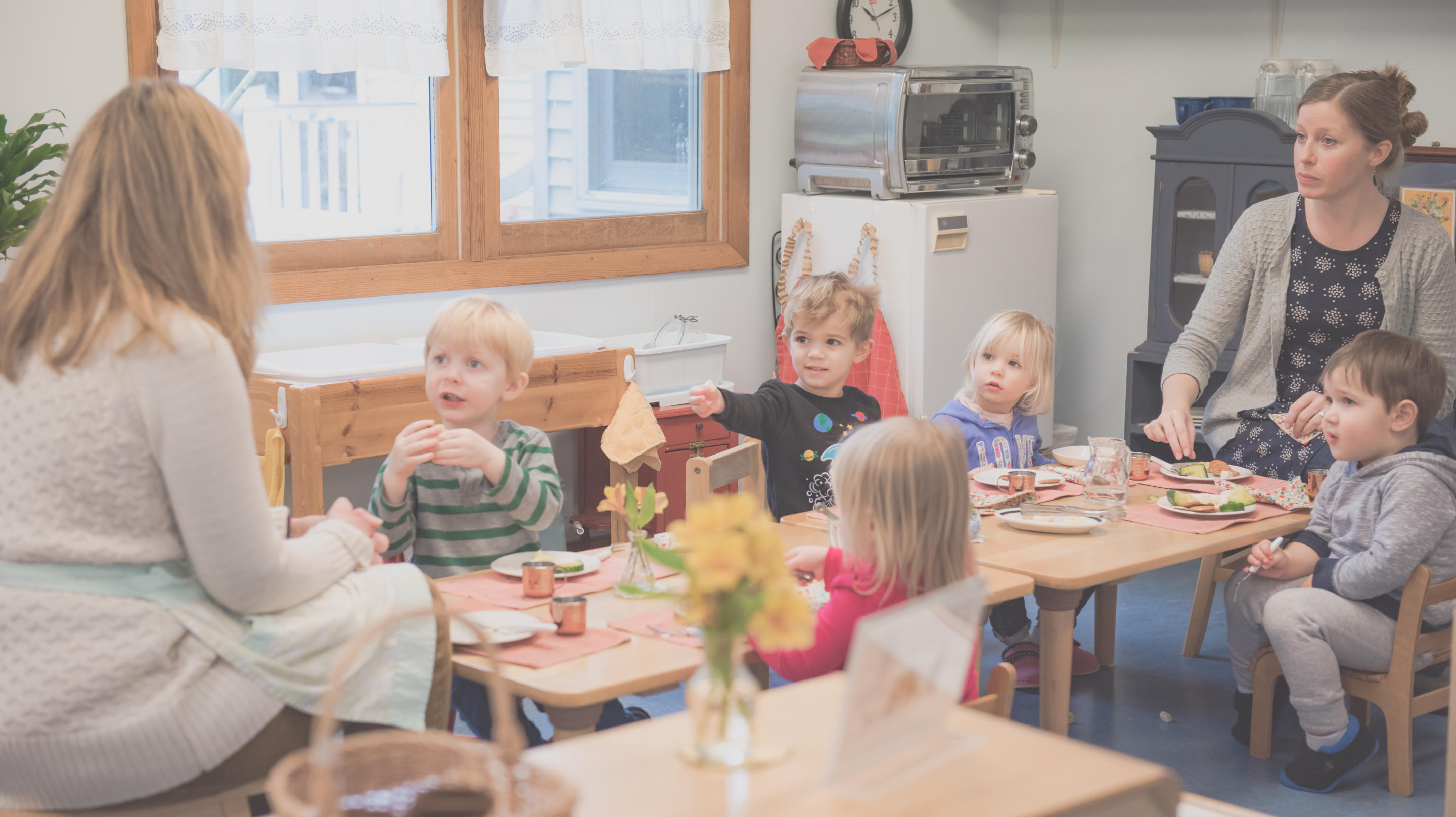 At this age, the child is moving toward greater independence. The Toddler Community offers the child a bridge between home and the outside world in a gentle, nurturing way. Here, the child is free to explore this beautiful and interesting environment with a teacher as her guide. The daily preparation of food is an important part of the child's work as she begins to gain practical skills and develop social awareness.
Monday to Thursday  ·  8:30 am to 11:30 am
THE PRIMARY CLASS
three to six years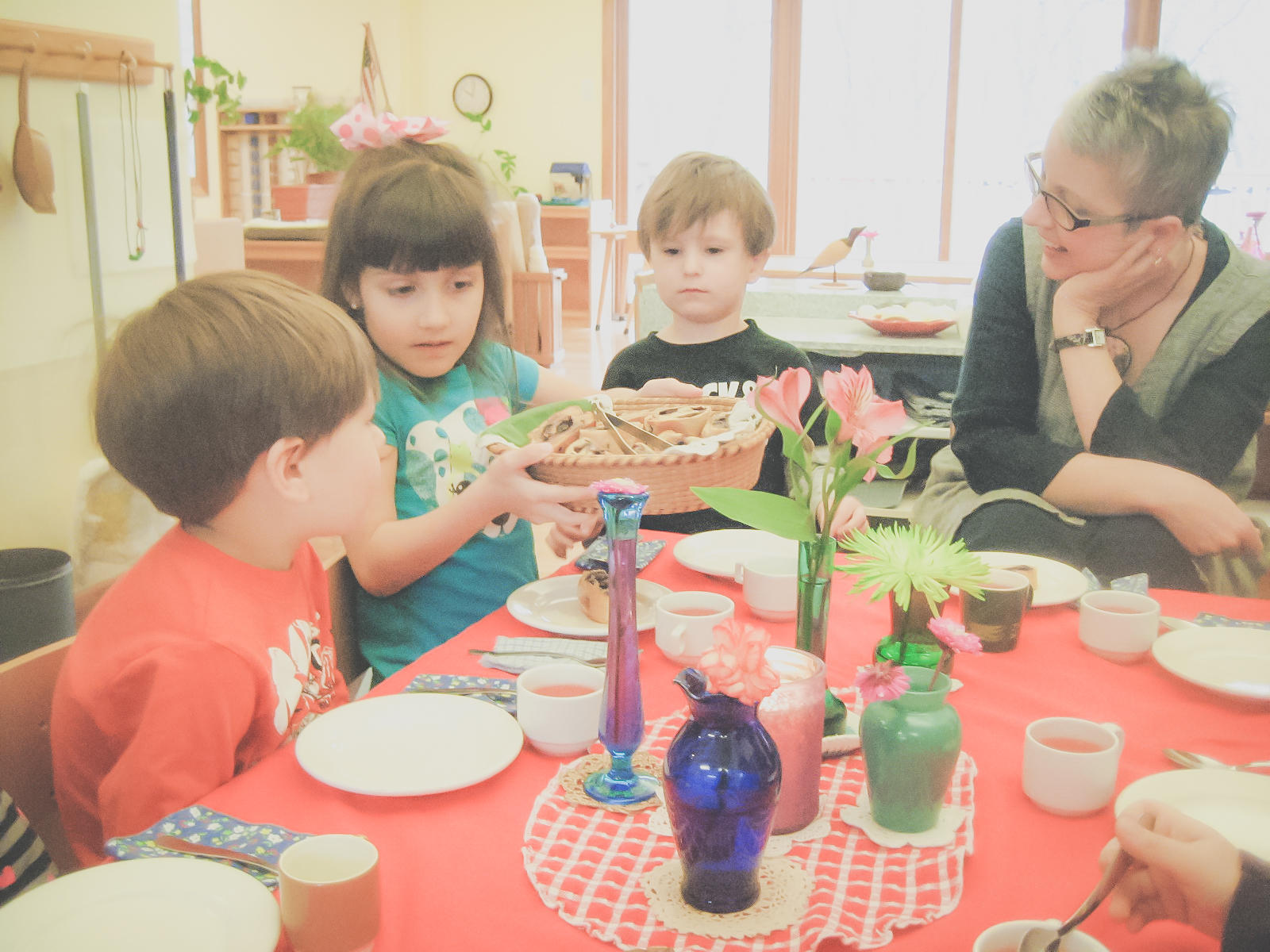 Around the age of 3, the child is ready to move into the more complex and exciting world of the Primary Classroom. Specifically designed materials allow children to continue their exploration in a more structured way.
Practical life exercises, such as wood polishing and watering plants, help the child gain mastery of his body and learn to care for his environment. Sensorial materials help him to discriminate and classify aspects of his environment. Language and mathematics come from hands-on materials that lay a concrete foundation for future learning. Social experience is an integral part of life in the classroom – younger children learn from the older ones and the older children learn how to help the young ones.
Once he is 5, a child has developed the physical and mental capacity to stay at school all day. With a smaller group of children in the afternoon, he has time to work with peers on more academic tasks to prepare him for the next level of schooling.
Monday to Friday  ·  8:30 am to 11:30 am / 8:30 am to 3:00 pm
THE ELEMENTARY CLASS
six to twelve years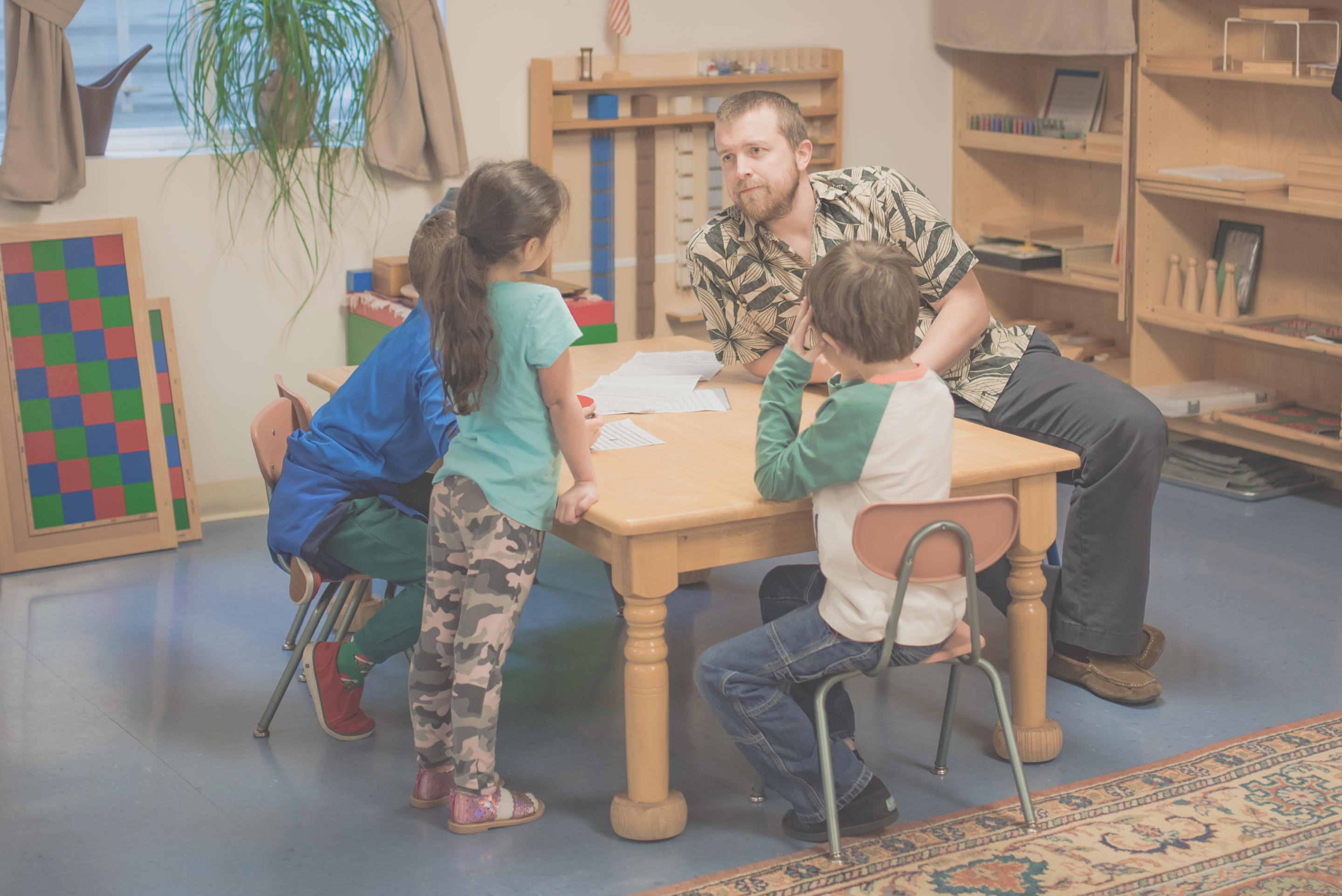 The Elementary Montessori environment, for children 6 to 12 years old, provides more than a core curriculum. Children also gain a deep understanding of the skills and values needed for the "real world" of life.
As children enter their elementary years, their ability to absorb information effortlessly recedes to make way for an incredible ability to assimilate knowledge through the powers of their imagination. A natural instinct to work in groups leads them to connect to the larger world beyond the classroom by going out to gather resources to augment their classroom projects and to be of service to others.
The structure of the Elementary Class day reflects a trust and respect for the children's independence and their ability to become more and more responsible for their own learning. Their interests are fueled by their capacity to reason and their insatiable need to understand the rationale behind things.
Monday to Friday  ·  8:30 am to 3:00 pm
SUPPLEMENTAL CARE
three to twelve years  ·  available as needed
Before School
Monday to Friday  ·  7:30 am to 8:30 am
After School
Monday to Friday  ·  3:00 pm to 5:30 pm
SUMMER PROGRAMS
Primary
Our Summer Primary Program is for registered Prairie Flower children only. Children enrolling into the Primary Class at the beginning of the next school year are also eligible. This program is a more relaxed continuation of our Montessori curriculum. The children are able to take advantage of our beautiful outdoor environment and can do more outside work in the garden, go hiking, and explore all the flower and fauna in our pond, woodland and meadows.
Elementary
Our Elementary Summer Camp is for children who have completed a three year primary cycle of work. It builds on the Montessori foundation they have received and is offered for graduates who are entering 1st, 2nd, and 3rd grades. Older alumni are eligible when space is available. Each summer's experience builds on the previous one.
This camp offers elementary children the Five Great Lessons of the Montessori Elementary curriculum which will lead them to a deeper awareness of the universe and our Earth. The timelines of Creation, Life on Earth, the Story of Humans, the Story of Mathematics, and the Story of Written Language are told. The children work in groups on projects of interest. A culmination activity is presented to their parents and the Primary children at the end of the camp.